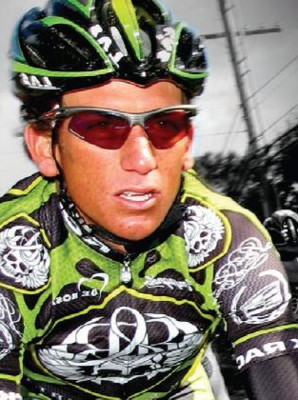 Tyler Hamilton signed with Rock Racing (© Rock Racing)
The names of Tyler Hamilton, Oscar Sevilla and Santiago Botero did not appear on the list of race organiser AEG although they were registered by the team. All three riders are allegedly linked with the Puerto doping scandal. But there are no official investigations against the three riders and according to UCI rules all three are clear to race.
A roster released earlier this week by race organizer AEG for Rock Racing did not include Botero, Hamilton or Sevilla. Ball said he hopes the omission of those three riders was simply an administrative glitch. But AEG announced yesterday evening that they will not allow Sevilla, Botero and Hamilton to race.
A few hours before the AEG announcement, team owner Michael Ball announced Rock Racing's roster for the eight-stage on a press conference, eight-day international stage race consists of: Mario Cipollini (ITA), Santiago Botero (COL), Michael Creed (USA), Tyler Hamilton (USA), Doug Ollerenshaw (USA), Victor Hugo Pena (COL), Freddie Rodriguez (USA) and Oscar Sevilla (ESP). Team directors are Mariano Friedrick (director sportif) and Haldane Morris (assistant director sportif).
"I'm steadfast in my guys riding," Ball said. "I'm in a position to give these guys who may or may not have made a mistake a second chance. They're willing to step up for a second chance and I'm willing to give them that chance."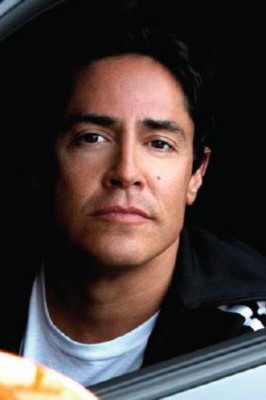 Rock Racing team owner Michael Ball (© Rock Racing)
The recent exclusion of the Astana professional cycling team from the Tour de France is a perfect example of the mistakes being made at the sport's highest levels, Ball noted.
"The fact that the Tour of California is allowing Astana in this race is good. Bravo," he said. "They (Astana) should be allowed to race. I support that.
"You are innocent until proven guilty. But for there to be a wholesale swipe across a team or an individual who in the past was under suspicion, that's the past. This is time to make a difference in this sport. We're trying to move forward and make a difference."
"The past is the past. We have a moment right now to change this sport. Let's move forward. If it means giving these guys amnesty, do it. Stop digging up graves. This sport is going to wither on a vine and die if this continues. Sponsors are bailing out. If things continue with these conditions, I can't do anything else but exit. It doesn't make any sense business-wise."
Uncertainty surrounding Rock Racing's final roster for the Tour of California has brought the team closer together, Ball said.
"When you have adversity, it brings a team closer together and makes them stronger," he said. "If my guys could never race again, I'd still pay them and send them into the city to tell children that there are better things to get involved in than drugs or gangs."
Ball said Rock Racing is committed to a fair, anti-doping policy and individual rider rights. Central to that, he said, is the formation of a union.
"It's good for business," Ball said. "With a union comes security. That means athletes who make mistakes aren't outed – and the investors and sponsors aren't out. Control for the sport has to come from within: a rider's union and in each team organization. That's how it is in other sports."
Its unclear at the moment how Rock Racing will react on AEG's announcement that Tyler Hamilton, Oscar Sevilla and Santiago Botero will not be allowed to start at the Californian stage race. The move of the race organistaion is surprising as there are no offical investigations against the three riders.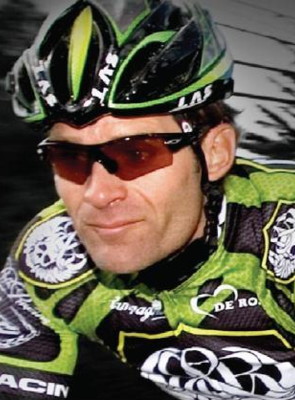 Saniago Botero signed with Rock Racing as well (© Rock Racing)
Rock Racing's effort to make a difference in cycling extends to its "Rock the Cure" philanthropic division of Rock & Republic. Exemplifying the way corporations should give back, Ball has created specialty items from each collection, everything from shoes to denim, to directly support Rock the Cure. One hundred percent of the profits generated from these specialty items directly benefits deserving charities.
"For me, it's fighting the good fight and doing what is righteous," Ball said. "It's showing you can make a good product and give it away. Outreach to inner city kids is important to me. I'm the perfect example of someone who got the second chance."
During the Tour of California, Rock the Cure will make a donation of $20,000 dollars on behalf of Rock Racing to benefit underprivileged children and after-school programs in cities along the Tour.
Join our forum and discuss the Tour of California
Back to:
Special Coverage Tour of California 2008