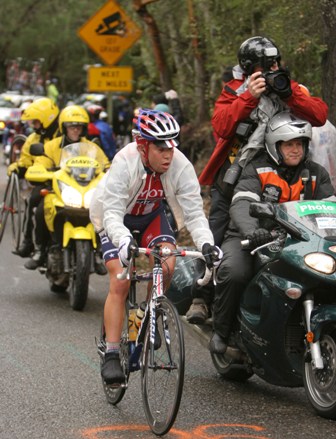 Jonny Clarke was one of many riders who got sick. (© Kathleen Poulos)
We wish Jonny well and hope he will feel better soon. We would like to thank Jonny and the Toyota - United team for their cooperation with the riders diary. We will publish a diary with Jonny Clarke later this season.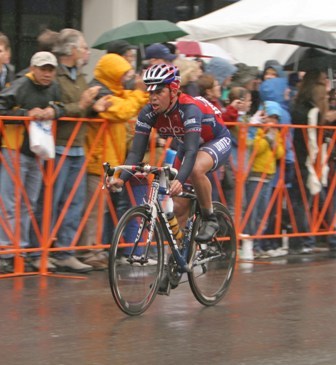 Jonny in the rain... (© Kathleen Poulos)
Read our interview with Jonny Clarke:
Jonny Clarke about ToC: "Of course the young riders jersey is in the back of my mind."
Join our forum and discuss the riders diary and career of Jonny Clarke
http://www.toyota-united.com/index.php?option=com_content&task=view&id=1004&Itemid=46
Back to:
Special Coverage Tour of California 2008
Riders Diary Jonny Clarke Tour of California 2008