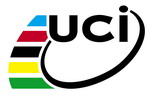 The UCI released the video today. The video was released by UCImedia, which is part of the UCI media office. In the video McQuaid repeats his threads to riders, teams, the French Cycling Federation and ASO (watch the video: click at link below).
The UCI also wrote a letter to all riders. In this letter the UCI threatens the riders that they risk to face a six month ban, a penalty of 10,000 Swiss Francs and exclusion of the World Championships and 'other' events.
Nick Nuyens (Cofidis) was one of the riders who received the letter and told sporza.be: "We would get a six months ban, a penalty of 10,000 Swiss Francs and would not be allowed to start at the Worlds." Nuyens continued by saying: "I don't know if all riders received a letter. Anyway I have received it." Nuyens thinks that both parties should compromise: "I think that UCI and ASO both made mistakes. Nobody is right and they should look for a compromise."
Nick Nuyens will race the Tirreno Adriatico. Ealier today we reported that Philippe Gilbert and Joost Posthuma will not start at Paris - Nice as well and race Tirreno - Adriatico instead. Mark Cavendish and Bradley Wiggins skipped Paris - Nice as well. Both High Road riders will also start at Tirreno now. Cavendish told British magazine Cycling Weekly:
"Fortunately we have a team that is considerate and understands our problems. If I rode for another team they might say we'd have to ride anyway and that could have created problems. I had the choice of riding the Three Days of West Flanders or Tirreno-Adriatico and went for the Tirreno because it's a better race for my development even if it only finishes nine days before the world track championships."
The national federations of Belgium, France, Spain, Italy, Luxembourg and Austria are accusing former UCI president (and now vice-president) to use the fight between UCI and ASO to force a split in cycling.
In a statement the six federations said: "Recent statements of Verbruggen are pointing out that he is openly proposing a split." The six federations continued by saying: "He doesn't want an agreement, only a split." The six federations also called upon UCI and ASO to "find a solution which is acceptable for all parties."
Read the original letter from Pat McQuaid to riders as PDF file:
Watch the UCImedia video with the Patrick McQuaid interview at:
Video: McQuaid threatens Riders, Teams, French Federation and ASO
Join our forum and discuss the UCI - ASO power struggle
Back to: