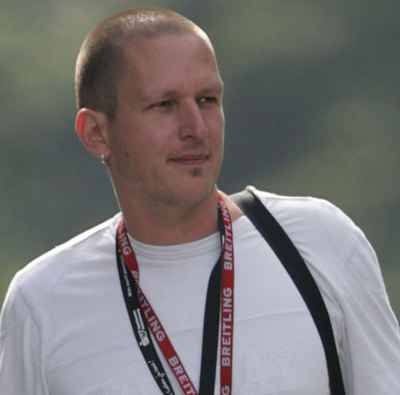 Henry Fecherolle (© Henry Fecherolle)
In an interview with German based website radsport-news.com, Fecherolle spoke about his motivation for the iniative: "First and foremost my goal is to mobilise the voices of those who are suffering from this mess, and a lot of people are. In my opinion teams, riders, race organisers, press and especially sponsors have the power and the right to make clear to UCI and ASO that they do not agree with the way they fight out this confict."
Asked how he came to his idea, Fecherolle said: "I have almost daily contact with riders, teams, race organisers and journalists. All are upset about the current situation but almost nobody wants to speak about it publicly. I ask myself, why? To me it seems to be a development in todays society that a lot of people put up with everything. I am often annoyed about it and in this case it was the same."
From a marketing point of view the ASO - UCI battle is a disaster for cycling. Sponsors will think twice to invest in a sport where two majore players are fighting each other with all possible means.
Fecherolle continued by saying: "At first it would be important that the gentlemen McQuaid and Prudhomme feel the squeeze, that there is resistance from every possible direction. That might bring them back to the negotiating table."
Fecherolle also said that two race series is in nobody's interest. The journalist thinks that reforms at the UCI are necessary and the Pro-Tour was "started over the heads of those who actually should be represented and protected by the federation."
The letter is availble in German and English. Click here to read the full open letter (its possible to sign the letter as well)
Join our forum to discuss the UCI - ASO conflict
Back to: