If you want to order pictures for private use, click at the banner above. If you want to order pictures for publication, just send a mail to presse@cyclingheroes.de .

Note: only pictures from Cyclingheroes and Heinz Zwicky can be ordered! Pictures from Sirotti and other photo-agency's cannot be ordered as we don't have the copyright of their pictures. We only publish them as a service for our readers.

Robert Gesink, Rinaldo Nocentini and Davide Rebellin during the fianl stage. (© Sirotti)
Luis Leon Sanchez took the final stage after a furious attack. (© Sirotti)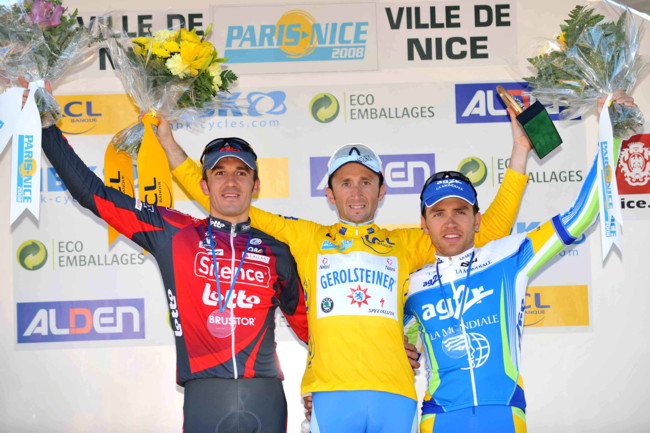 Popvych (3rd), Rebellin (winner) & Nocentini (2nd) during the ceremony. (© Sirotti)
Hushovd, Popovych, Rebellin, Nocentini, Gesink & L'hotellerie during the ceremony (© Sirotti)
Back to Paris - Nice Picture gallery index



Link: New Cyclingheroes Website
Custom Search

By clicking to an outside link from our website, you automatically release us from any and all liability. Cyclingheroes has no control over the content of outside links, or sites linked from there, nor do we endorse anything that may be of a illegal and/or vulgar nature. Cyclingheroes provides outside links only as a free service to our readers.