Tyler Hamilton was excluded from the Tour of California by AEG (© Rock Racing)
Rock Racing has not yet selected a consultant for its internal anti-doping program, but is proud to announce that it will make its formal selection within three days. The selection process will involve discussions with leading internal anti-doping consultants. The program will include testing for performance enhancing substances known to be used in the sport of professional cycling, including EPO, blood doping and steroids.
Although Rock Racing is not disclosing the exact dollar figure of the program's cost, it is a significant investment and one Ball says is necessary.
"The responsibility to change this sport for the better has to come from within – from the riders and team owners," Ball said. "For Rock Racing, the investment in such a comprehensive anti-doping program is really an investment in the future of the sport and we hope our example will encourage more teams to adopt similar programs. The selection process will be led by Maurice Suh of Gibson, Dunn & Crutcher LLP, with assistance from the team and its management."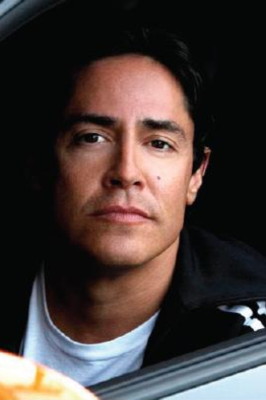 Rock Racing team owner Michael Ball (© Rock Racing)
The implementation of Rock Racing's testing program follows the conclusion of the 2008 Amgen Tour of California where three of the team's riders – American Tyler Hamilton, Colombian Santiago Botero and Spaniard Oscar Sevilla ­– were barred from competition in a controversial decision by race organizer, AEG, citing open doping investigations as the basis. All three had previously received clearance from their respective national federations confirming they were not the subject of any current investigations and were free and clear to race.
"Hopefully, by announcing this internal anti-doping program, we will continue to show the world that Tyler, Santiago and Oscar should be eligible to race in the future, and have earned that right," said Michael Ball.
Join our forum and discuss Team Rock Racing
Back to: