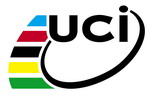 The UCI said that they did not make any staements during the French stage race. The UCI said: "In order to let the riders to concentrate on their race, the International Cycling Union (UCI) opted to refrain from making any declarations during the Paris-Nice event. "
But that does not mean the UCI will not punish riders who did what they get paid for: race. "The UCI is currently looking into the consequences that will apply to those who breached its rules. This evaluation will take into account the fact that Amaury Sport Organisation (ASO), with the collusion of the French Cycling Federation (FFC), deliberately removed Paris-Nice from the organisational structure of the UCI, thus creating a problematic situation for riders and teams alike." Before the start of Paris - Nice the UCI already announced that the governing body will open disceplenary procedures against Cofidis team manager Eric Boyer and the French cycling federation (FFC). The UCI also threatened riders that they would be punished.
The UCI repeated in todays statement that it will start a case against the FFC and its president Jean Pittalier: "A disciplinary procedure will be opened against the FFC and its President, with a view to imposing sanctions commensurate with the considerable responsibility they bear for the development of the situation."
The statement continued with: "As far as the riders and their teams are concerned, the UCI will ask for measures appropriate to the situation. A meeting with riders has been scheduled for 25 March, when any relevant information can be exchanged."
ASO did not register the Tour de France and two of its classics: "The UCI notes that ASO has refused to register Paris-Roubaix – an event regarding which the UCI and ASO substantially agree, e.g. in terms of the applicable participation rules – on the UCI calendar, as well as the Tour de France and Paris-Tours. ASO and the FFC are the only stakeholders to have taken this position, which contradicts the agreement made in Treviso between the UCI and the Presidents of the French, Italian, Spanish, Belgian and Luxembourg federations. The Italian, Belgian and Spanish federations have honoured their commitment by securing from the organisers in their countries an agreement to register their events on the calendars agreed to in Treviso (Tirreno-Adriatico, Milan-San Remo, Giro d'Italia and the Tour of Lombardy for Italy; the Flèche Wallonne and Liège-Bastogne-Liège for Belgium; and the Vuelta a España for Spain). The Treviso agreement shows that the UCI and the other parties continue to act in good faith by seeking solutions that are in the best interests of the sport of cycling, its participants and its public."
Join our forum and discuss the ASO - UCI dispute
Back to: